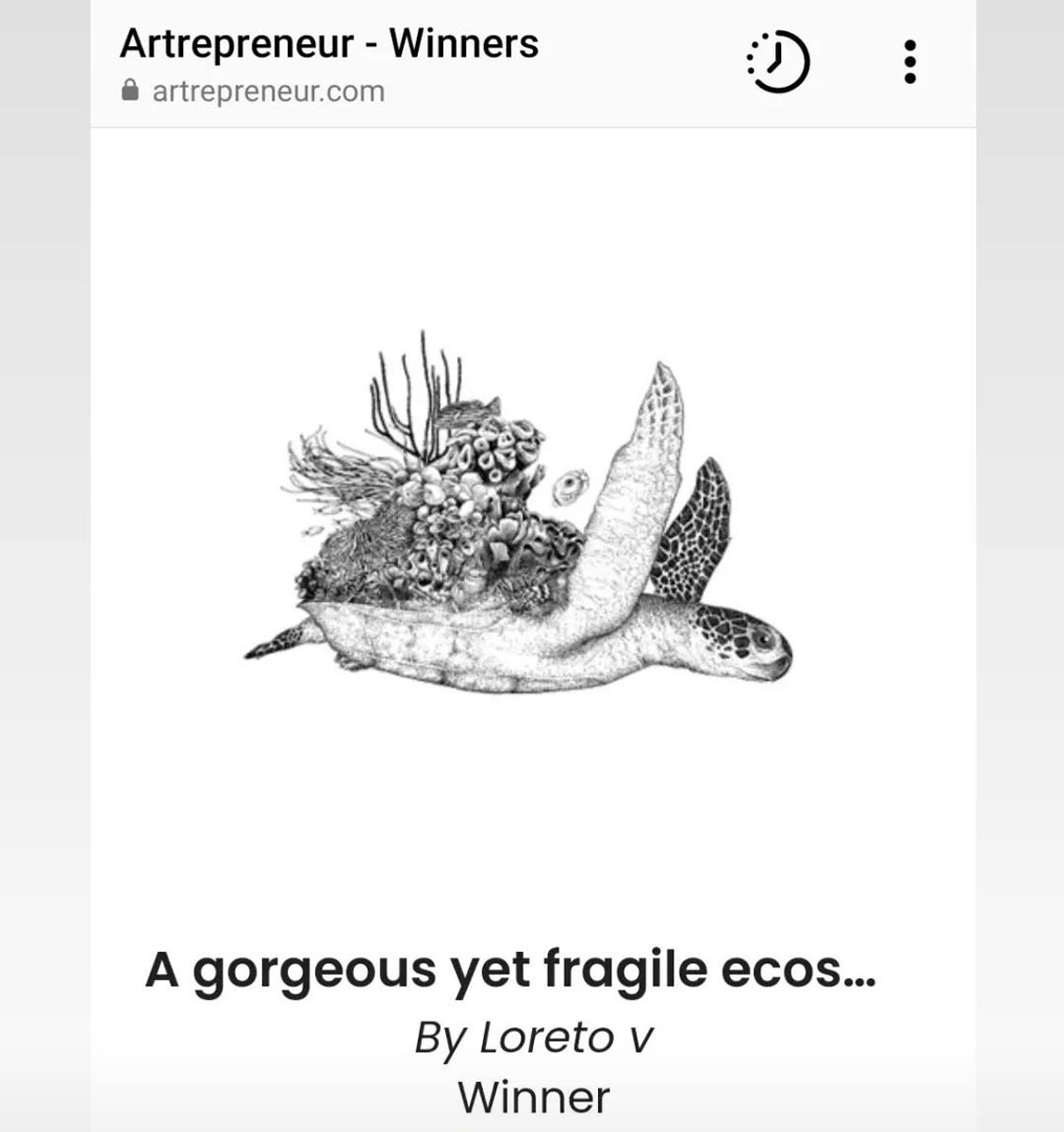 ART CONTEST WINNER: WILD ANIMALS (BY ARTREPRENEUR.ORG)
My piece "A gorgeous yet fragile ecosystem" was one of the winners of Artrepreneur's Contest that focused on Wild Animals.
This piece illustrates how everything is connected in the Natural World and, more precisely, the fact that Sea Turtles play a very important role to maintain healthy coral reefs.
For example, the Hawksbill turtle loves eating sponges which is believed to have a major role in maintaining sponge species diversity. However, if the population of Hawksbill Sea Turtles decreases, sea sponges begin to dominate the reef, which changes the very foundation of the Coral Reef and marine ecosystem as we know it.
You can see this piece and the other winners on here : https://artrepreneur.com/collection/Wild%20Animals