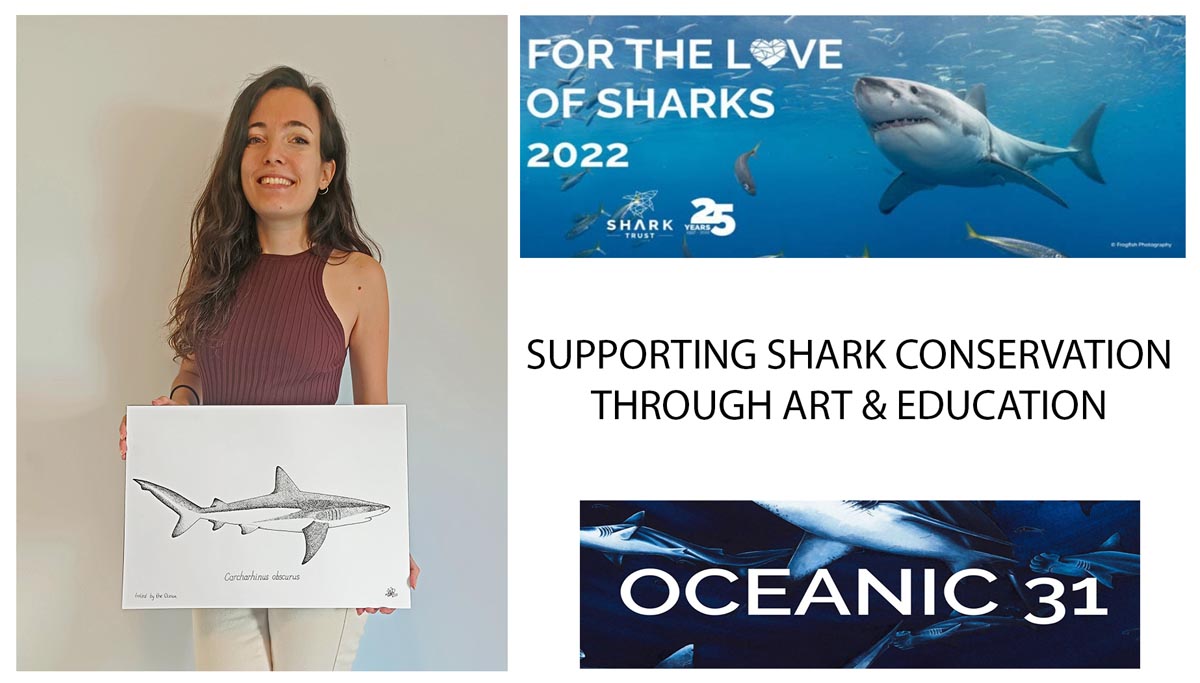 DONATING MY ARTWORK FOR A BIGGER CAUSE: THE SHARK TRUST
In July 2022 The Shark Trust organized an incredible event, a celebration of sharks, skates and rays through art and inspiring talks from experts around the world.
Some of the special guest speakers were Paul Rose (Explorer, TV presenter & Radio Broadcaster), Marc Dando (Wildlife & Scientific Illustrator), Ali Hood (Director of Conservation for the Shark Trust) and James Glancy CGC (Host on Discovery Channel's Shark Week & Director of Veterans for Wildlife).
For the artworks, a number of artists from a variety of backgrounds were selected and each one focused on one species of Oceanic Shark or Ray. I donated my piece that represented the graceful Dusky shark, which was displayed at the event in July.
The full 31-artworks exhibition will now go on tour around the UK (between Summer 2023 and Autumn 2024). Finally, the pieces will be raffled and auctioned off, with funds going towards the Big Shark Pledge. Limited edition prints will also be made available for some of the pieces. And we will be publishing a book for the project - Oceanic 31 - which will explore the pieces, the species and the artists behind the project.
Read more about it on here: https://www.sharktrust.org/oceanic31 and https://www.sharktrust.org/blog/for-the-love-of-sharks